Hata Shrine called Kuroshime Jinja locally.
Tokamachi is the one of the most famous kimono producing places in Japan.
The weavers in Tokamachi have been worshiping the Goddess of weaving called Kurohime for a very long time, but Hata (loom) shrine was built in 1793.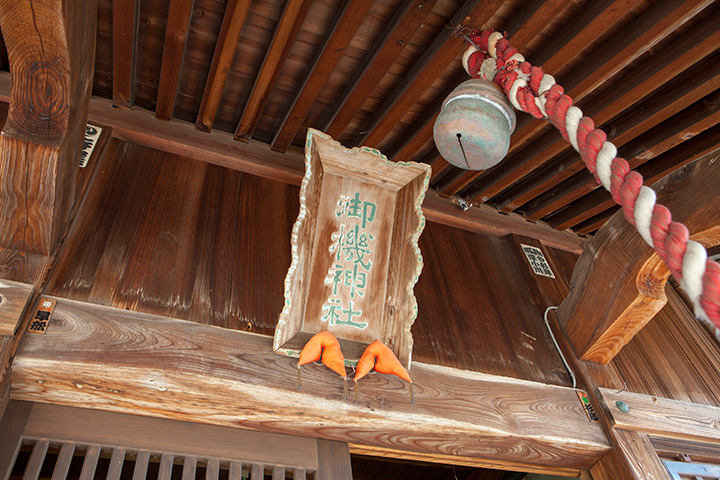 They have had the annual celebration on 6th June praying for the prosperity of weaving industry. It is the day of rest for all the weavers in Tokamachi.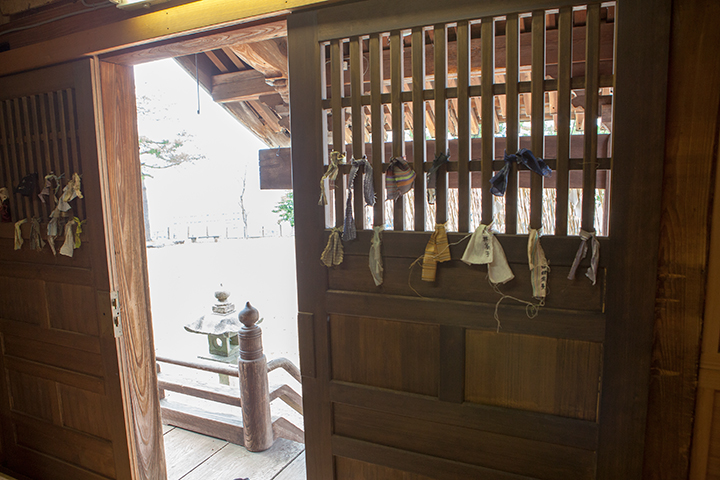 New weavers visit the shrine and tie their first weaved cloth to the sliding doors' tiny frame. The cloth has its weaver's name on it. And they pray for improving their weaving skill.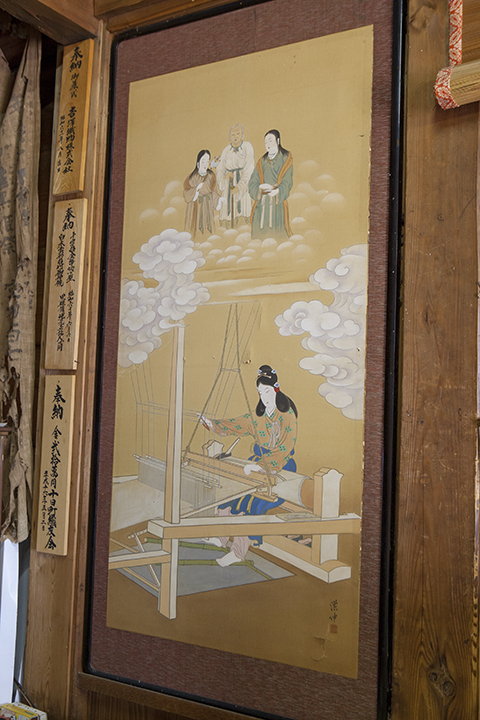 A picture of the Goddess, Kurohime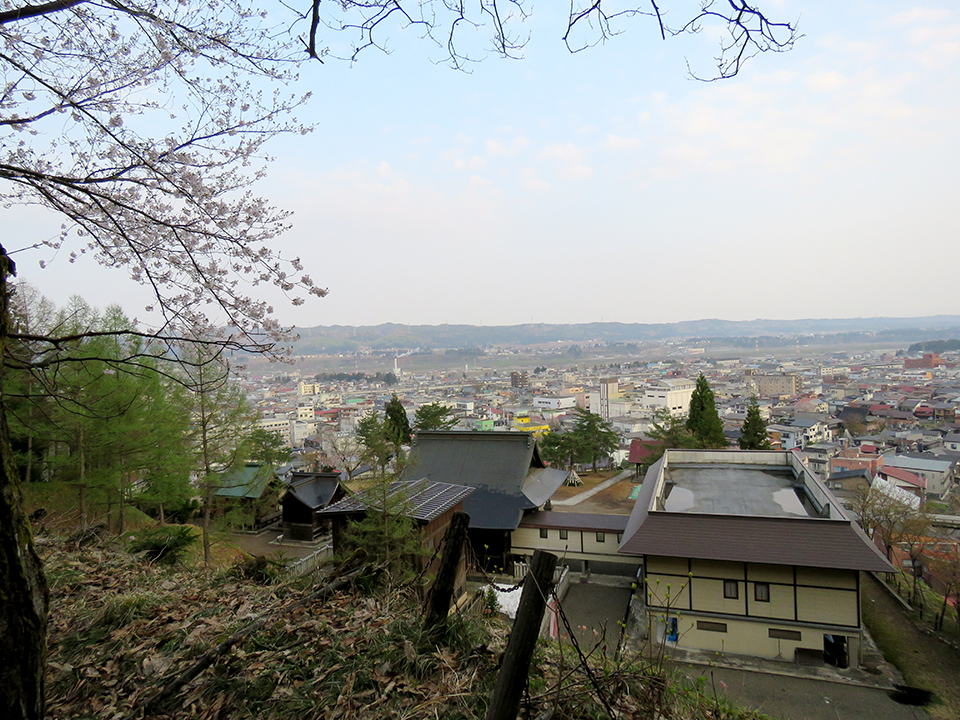 The shrine is located in the Suwa shrine complex. It is built on the top of a hill and it's only a five-minutes walk from the entrance. You can view the entire Tokamachi city from the top. It's absolutely magnificent!
There are some historical spots in the area, such as a stream called "Sarashigawa". Weavers used to wash the cloth when it was done in the stream in the old days. There are some large stone monument engraved historical stories near by.
You can rent Tokamachi kimono from the building called "Cross-ten". Why not take a walk and visit the shrine in kimono? You may also enjoy shopping and relax in Onsen which are all located in the same mall. For further details, please see the following websites.
Cross-ten
http://cross10.or.jp/en/about_top#sec3
Information on sightseeing, events, accommodations, and dining in all areas of Tokamachi City
http://www.tokamachishikankou.jp/en
Hata shrine(called Kurohime shrine locally) in the Suwa shrine complex
Higashi Miyashita-cho, Tokamachi-shi, Niigata
Tokamachi-orimono-kogyo Kyodokumiai (Tokamachi Woven Textiles Industry Cooperation Association)
4th Floor 6 Hon-cho, Tokamachi-shi, Niigata 9480003
TEL +81(0)25-757-9111 FAX +81(0)25-757-9116
WEB http://www.tokamachi-orikumi.or.jp
MAIL t.orikumi@mail.tiara.or.jp
Facebook 十日町織物工業協同組合 (Japanese)
Related page: About Traditional Craft Products in Tokamachi, Tokamachi Gasuri and Tokamachi Akashi Chijimi
photo: mika nakanishi