第7回新潟仏壇工芸展
The 7th Niigata Butsudan (Buddhist Altar) Exhibition and Workshop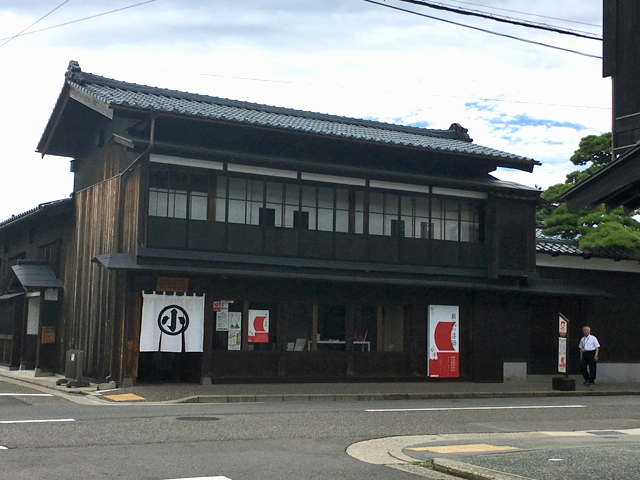 2018 10/16 Tue. to 11/11 Sun.
OPEN 9:30ー17:00(close: 10/22 Mon., 29 Mo., 11/5 Mon, 6 Tue)
Kitamaebune no Jidaikan Kyuozawake
entrance fee adult:200yen (11/3 free), children:100 (Saturdays and Sundays, 11/3 free)
12-2733 Kamiookawamaedori, chuoku, Niigatashi tel. 025-222-0300
Exhibition

Traditionalcraft Skills Passed Down Through Generations
– From Traditional Crafts to Modern Creations of Niigata Butsudan
There are traditional Butsudan and new small products such as KOIOKI (chopstick rests), accessories, cups and many others at the exhibition. Something you must not miss! They also have numerous events to show how to make traditional Butsudan on the site.
NIIGATA TAMATEBAKO CREATION WITH KAMOKIRITANSU (PAULOWINA FURNITURE MAKER)
Beautifully crafted box is called Tamatebako.
All your important memorable goods can be stored in it, or you may simply choose to display It in your room as an attractive ornament. There are four different types of boxes to show you as below. The four boxes are made of untreated natural Japanese Kiri (paulowina). Our skilled Butsudan craftsmen used Urushi and gold powder for their decoration according to the tradition.
The style and design could be customized individually.
For more details, see the report.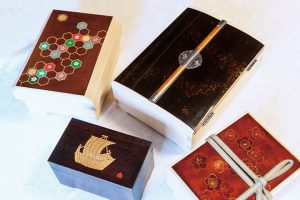 NIIGATA TAMATEBAKO
Five Artisans of Niigata Butsudan
There are FIVE special artisans on each process, wood works, carving, metal works, urushi (lacquer) painting and Makie drawing. This is a common way among three Butsudan manufactures in Niigata.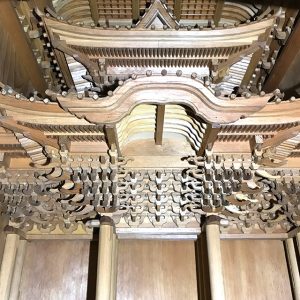 Wood Works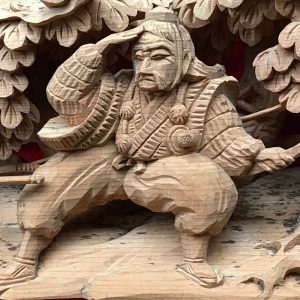 Carving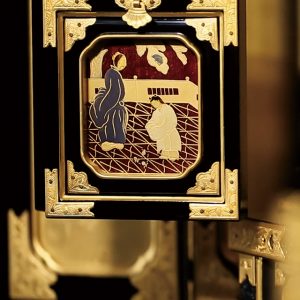 Metal Works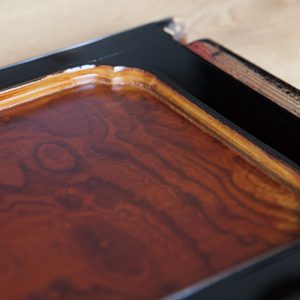 Urushi (lacquer) Painting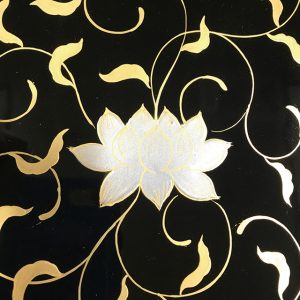 Makie Drawing
Workshop and Demonstration by Butsudan craftsmen
Workshops are run by several Butsudan artisans. Anyone over 6 years old can join the workshops. It costs 500 yen and take about 30 min.
In the workshop: You can take home what you've made and also participants are given a small Butsudan gift.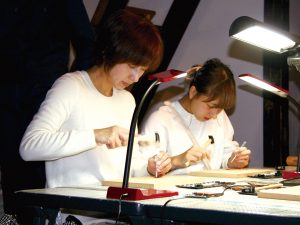 10/21・28 Sun. Metal name plate making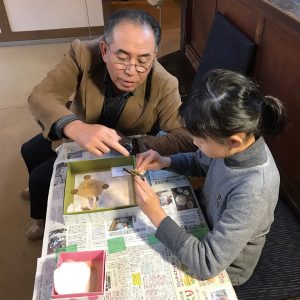 11/3 Sat. Makie name plate making
※11/3 entrance fee is free.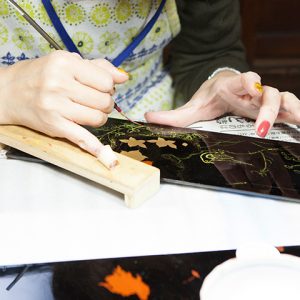 11/3 Sat. 11/4 Sun. Makie drawing demonstration by Butsudan makie painter ※11/3 entrance fee is free.
Sponsored by Niigata Butsudan Kumiai e-mail:haga-fba@ec2.technowave.ne.jp